FREE SHIPPING – SOME EXCEPTIONS MAY APPLY
FREE IN-HOUSE STRUCTURAL ENGINEERING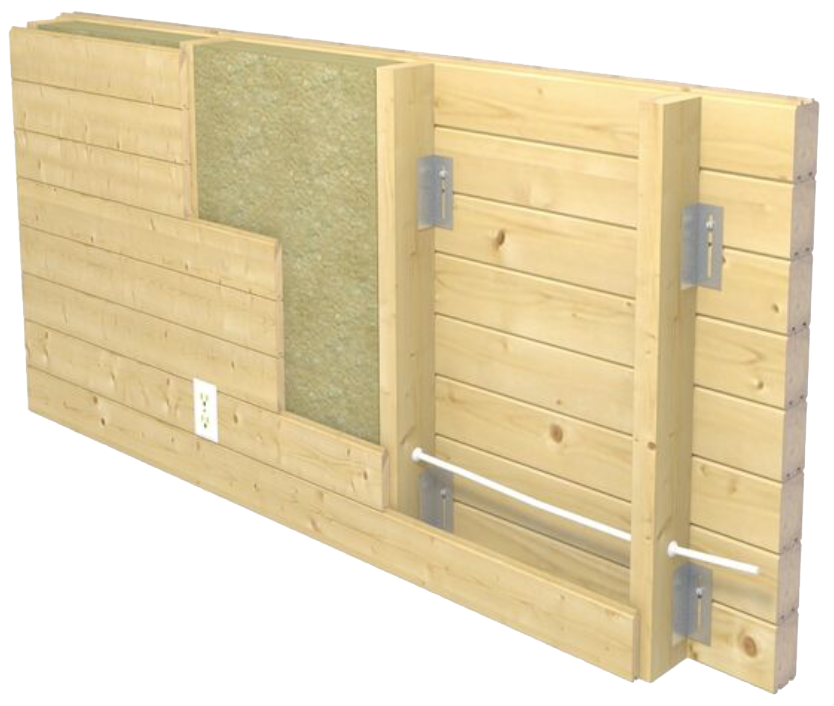 Improve the R-Value with an insulating kit for only 10% surcharge.  Includes metal brackets to mount studs, studs & interior T&G wall cover boards.  Thermal mass rating in logs of R-12 plus R-15 insulation between studs  = total wall R value of 27.
Kit includes:
IN-HOUSE STRUCTURAL ENGINEERING

FREE SHIPPING  in USA (Except HI & AK)

ready to mount on slab or wood sub floor

(70mm) 2 3/4″ pre-cut numbered exterior walls

(70mm) 2 3/4″ pre-cut numbered interior walls

vaulted ceilings

roof purlins

tongue & groove ceiling/roof boards

fascia trims

loft floor beams, 1 1/8″ T&G floor, loft ladder

PREMIUM double glazed wood windows

entry doors c/w locks, deadbolts, keys

window & door trims

interior doors c/w hardware 

threaded steel storm rods at junctions

standard electrical drilling