SHIPPING PRICES BASED ON DELIVERY LOCATION.
1 or 2 bedroom,  1 bath, extended overhang on front wall.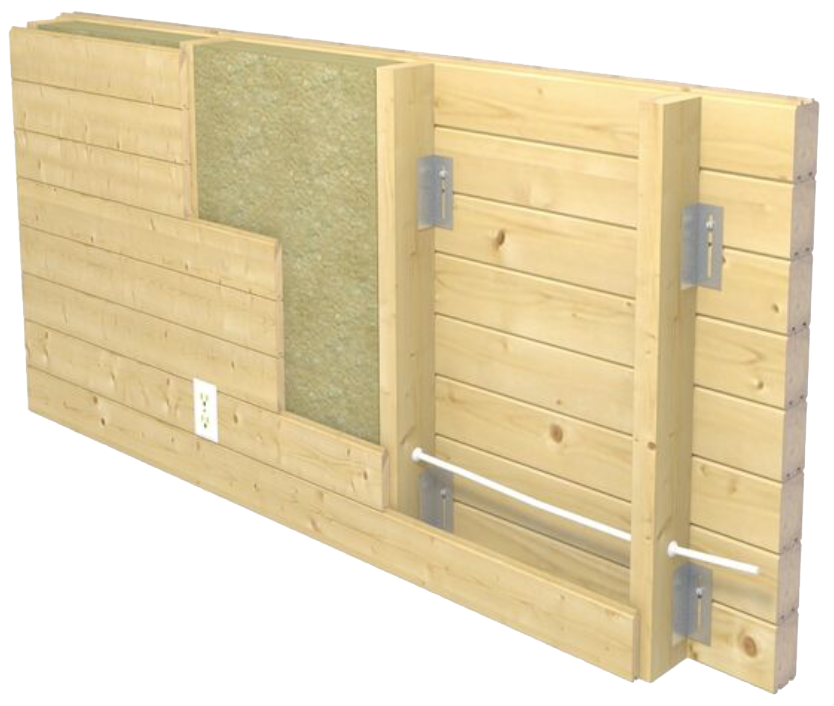 INSULATING KIT ADD 10% – includes metal brackets to mount studs plus 3/4″ T&G interior wall cover boards. Exterior 2-3/4″ wall logs have a thermal mass rating of R-12 combined with R-13 insulation = R-25.
Roof is insulated using local materials over tongue & groove roof boards . Shingles or metal roofing not included. 
Kit includes:
IN-HOUSE STRUCTURAL ENGINEERING

ready to mount on slab or wood sub floor

(70mm) 2 3/4″ pre-cut numbered exterior walls

(70mm) 2 3/4″ pre-cut numbered interior walls

vaulted ceilings

roof purlins

tongue & groove ceiling/roof boards

fascia trims

PREMIUM double glazed wood windows

entry doors c/w locks, deadbolts, keys

window & door trims

interior doors c/w hardware 

threaded steel storm rods at junctions