Houston
59,402.00 USD
69,885.00 CAD
Cabin size

393-3/4" x 267 3/4"

Area

700 ft2

Roof pitch

3.9 / 12

Roof boards

3/4"

Wall height

90"

Ridge height

133"
Technical Drawings Imperial (PDF)
Technical Drawings Metric (PDF)
Assembly Instructions (PDF)
Insulating Wiring Construction (PDF)
Loading and Unloading (PDF)
The Houston is 728 sq' – 2 bedroom, office,  1 bath & living area.  Vaulted ceiling is over 10′ high at ridge, providing an open space. Package is ready to mount on concrete slab or wood sub floor and can be assembled in approximately 8 days by 3 people.  Engineered roof and wind loads provided.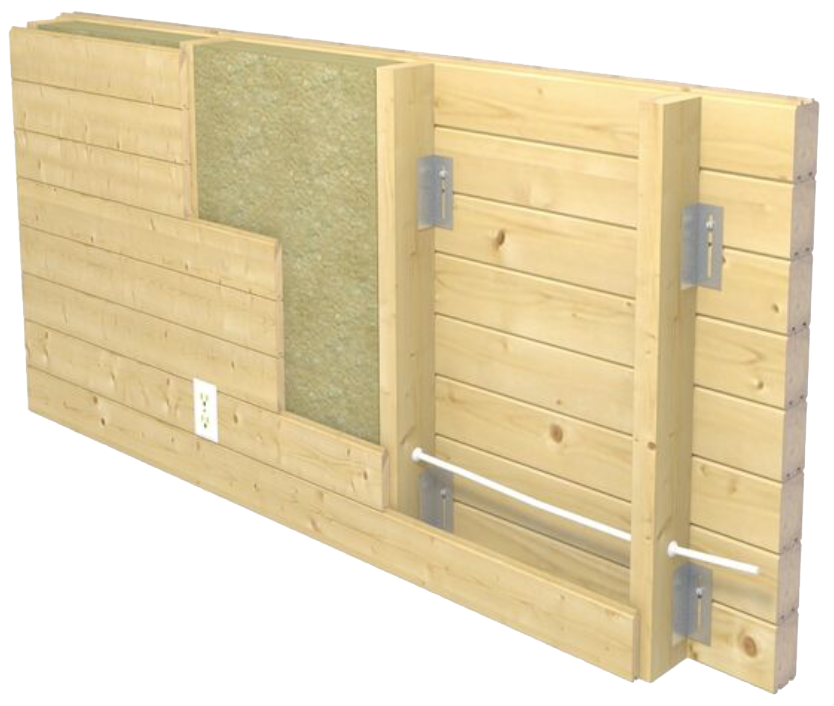 INSULATING KIT ADD 10% – includes metal brackets to mount studs plus 3/4″ T&G interior wall cover boards.  Exterior 2 – 3/4″ wall logs have thermal mass rating equivalent to R-12 combined with R-15 insulation = R-27. This energy efficient home can be heated & cooled with wall mounted HVAC systems.
FREE SHIPPING – SOME EXCEPTIONS MAY APPLY
FREE IN-HOUSE STRUCTURAL ENGINEERING
Kit includes:

IN-HOUSE STRUCTURAL ENGINEERING

FREE SHIPPING  in USA (Except HI & AK)

ready to mount on slab or wood sub floor

(70mm) 2 3/4″ pre-cut numbered exterior walls

(70mm) 2 3/4″ pre-cut numbered interior walls

vaulted ceilings

roof purlins

tongue & groove ceiling/roof boards

fascia trims

PREMIUM double glazed wood windows

entry doors c/w locks, deadbolts, keys

window & door trims

interior doors c/w hardware 

threaded steel storm rods at junctions
CALL 800-652-1065