Winchester
142,995.00 USD
168,230.00 CAD
Cabin size

62' x 33'

Area

2046 ft2

Roof pitch

5/12

Roof boards

3/4"
In House Drawings Imperial (PDF)
In House Drawings Metric (PDF)
Technical Drawings Imperial (PDF)
Technical Drawings Metric (PDF)
Assembly Instructions (PDF)
Insulating Wiring Construction (PDF)
Loading and Unloading (PDF)
FREE SHIPPING – SOME EXCEPTIONS MAY APPLY
The Winchester is a solid wood home using 68mm (2-5/8″) thick wall logs.  An affordable 2046 sq' 4 bedroom home with attached garage with vaulted ceilings throughout.  Delivered to site and ready to assemble on a concrete slab or wood sub floor.  Includes exterior & interior walls, premium double glazed windows & doors, with hardware and mortised locks, deadbolts & keys plus interior doors with hardware and trims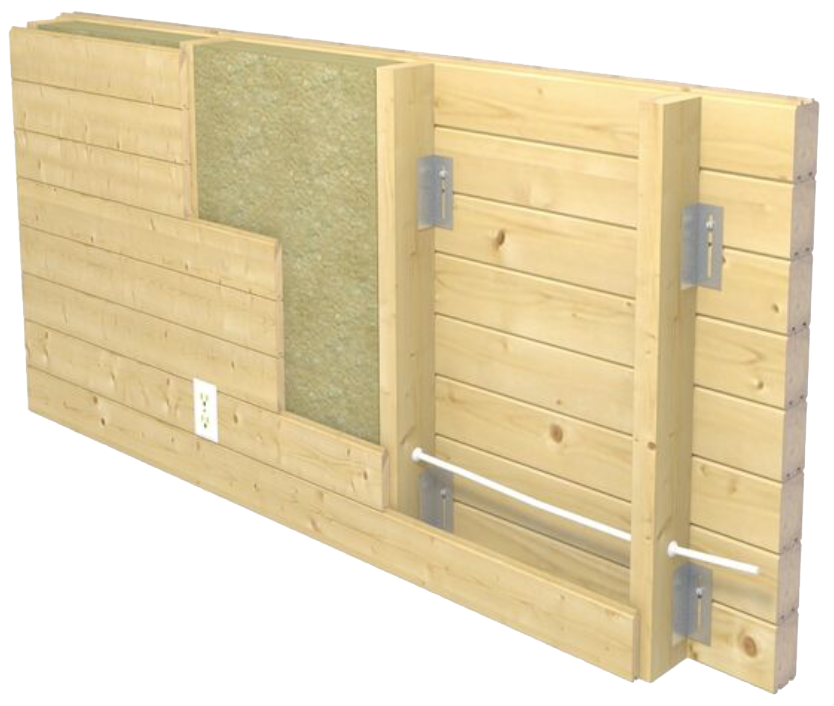 Insulating kit is 10% of selling price,  includes brackets & T&G cover boards This premium model is insulated using metal brackets to mount 2×4 studs with 3/4″ tongue & groove boards applied over the studs. The solid wood of 2 3/4″ thick has a thermal mass rating of R-12 plus R-15 insulation and achieve exceptional energy efficiency = R-27
PVC window upgrade add 16%  PVC oak woodgrain, double glazed LOW-E maintenance free windows. These unique windows come with an exterior rolling shutter that is controlled from the interior, providing added security, improved insulating qualities, reduced noise & complete darkness for extended sleeping. (view the window video on our VIDEO section)  
Tip: Mineral wool  insulation is recommended  for log construction.  It's impervious to moisture with a higher R-value per inch than fiberglass and is considered a GREEN building material, environmentally friendly insulation
The Winchester can be assembled in 15 days with 4 people and passes structural requirements for building codes. Modifications may be required for earthquake, heavy snow load regions and hurricane zones.
Kit includes:

IN-HOUSE STRUCTURAL ENGINEERING

FREE SHIPPING in USA (Except HI & AK)

no floor ready to assemble on a concrete slab, wood floor over piers, crawl space or basement
pre-cut, numbered exterior walls
pre-cut, numbered interior walls
pre-cut, numbered gable components
vaulted, cathedral ceilings
pre-cut, numbered roof purlins, beams
pre-cut, numbered (18mm) 3/4″ tongue & groove roof boards
pre-cut, numbered fascia boards
prebuilt sectional deck railings, vertical balustrades, handrail, adjustable posts
multi locking double glazed wood windows, trims
entry doors, locks, deadbolts, keys, trims
interior doors, hardware, trims
rough opening for locally supplied overhead garage door
threaded steel storm rods for perimeter wall junctions
2 spare wall logs/spare roof boards
400 – 8″ log screws to connect first 2 rows, gable components, purlins
CALL 800-652-1065